Opera of the Future
MIT Media Lab
The Opera of the Future research group (also known as Hyperinstruments) at the MIT Media Lab explores concepts and techniques to help advance the future of musical composition, performance, learning, and expression. Through the design of new interfaces for both professional virtuosi and amateur music-lovers, the development of new techniques for interpreting and mapping expressive gesture, and the application of these technologies to innovative compositions and experiences, we seek to enhance music as a performance art, and to develop its transformative power as counterpoint to our everyday lives. The scope of our research includes musical instrument design, concepts for new performance spaces, interactive touring and permanent installations, and music toys. It ranges from extensions of traditional forms to radical departures, such as the Brain Opera and Toy Symphony.
It is unlikely that Death and the Powers could have been realized anywhere else but at the MIT Media Lab, where big dreams–often involving radical, as-yet-unimagined technologies–are taken seriously, and where open, creative exchange bracingly flourishes. More than 75 MIT students have worked on Powers and have made possible the design and construction of our chorus of Operabots, the scintillating Musical Chandelier, animatedly mysterious walls of The System, Disembodied Performance technologies for translating Simon Powers' off-stage expression into magical presence onstage, ambisonic and wave front audio systems for projecting and pinpointing multiple sound layers, and the unprecedented computational infrastructure for making this all "hum" as one unified system.
Read more at Opera of the Future and The MIT Media Lab
Designers
Costume Design

David C. Woolard

Lighting Design

Donald Holder

Sound Design

Chris Full

Visual Design and Software Systems

Peter Torpey (MIT Media Lab)

Media Design

Matt Che

ckow

ski

Sound Technology

Ben Bloomberg (MIT Media Lab)
Additional Artistic Staff
Robot Mechanical Design

Bob Hsiung

Robotic Systems

Michael Miller (MIT Media Lab)

Interaction Design

Elena Jes

sop (MIT

Media Lab)

Associate Director

Andrew Eggert

Assistant Director

Allegra Libonati
Production Staff
Executive Producer

Simone Ovsey

Consulting Producers

Ariane Martins
Beth Morrison

Technical Development Manager

Bob Hsiung

Production Stage Manager

Nancy Harrington

Stage Managers

Carolyn Boyd
Julie Baldauff
Dana Stremming

Technical Director

Peter Colao (Wooden Kiwi)

Assistant Technical Director

Richard Wood (Wooden Kiwi)

Video and Display Technology

Justin Manor and Sosolimited

Assistant Lighting Designer

Rebecca Makus

Lighting Programmer

Paul Turner

Robot Lead Electrical Engineer

Donald Eng (MIT Media Lab)

Automation Systems

Matt Berlin
Jesse Gray

Operabot Systems Operator

Akito van Troyer (MIT Media Lab)

Walls Motion Operator

Eyal Shahar (MIT Media Lab)

Robot Engineers (MIT Media Lab)

Tom Bottiglieri
Kelsey Brigance
Lauren Cahillane
Alex Clayton
Noah Feehan
Karen Hart
Cole Houston
Gavin Lund
Elaina Present
Arin Rogers
Michelle Wang

Ambisonic Audio Mixing

Charles Holbrow

Musical Chandelier Audio Research

Mike Fabio (MIT Media Lab)
Andy Cavatorta (MIT Media Lab)

Musical Chandelier Design Research

Steve Pliam (MIT Media Lab)

Ambulatory Robot Research

Wei Dong (MIT Media Lab)

Video and Photography Documentation

Additional Video Footage

Paula Aguilera
Jonathan Williams

Social Media

June Kinoshita
Jess Kim
ArtsPromo

Financial Assistant

Taya Leary
Performers
Cast
Simon Powers (Baritone)

James Maddalena (Monaco Premiere, Boston, Chicago)
Robert Orth (Dallas)

Miranda (Soprano)

Joélle Harvey (Monaco Premiere, Dallas)
Sara Heaton (Boston, Chicago)

Evvy (Mezzosoprano)

Patricia Risley (Monaco Premiere, Dallas)
Emily Albrink (Boston, Chicago)

Nicholas (Tenor)

Hal Cazalet

The United Way (Countertenor)

Frank Kelley (Monaco Premiere, Dallas)
Doug Dodson (Boston, Chicago)

The United Nations (Baritone)

David Kravitz

The Administration (Bass)

Tom McNichols
Orchestra
Conductor

Gil Rose (Monaco Premiere, Boston, Chicago)
Nicole Paiement (Dallas)

Principal Keyboard

John McDonald

Second Keyboard

Linda Osborn-Blaschke (Monaco Premiere, Boston, Chicago)
Kirk Severtson (Dallas)

Orchestra

Boston Modern Orchestra Project (Monaco Premiere, Boston, Chicago)
Diane Paulus
Director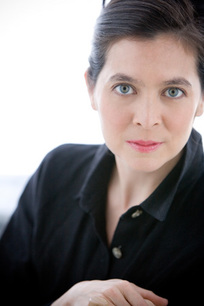 Diane Paulus is the Artistic Director of the A.R.T. Her A.R.T. credits include Prometheus Bound, Johnny Baseball, Best of Both Worlds, The Donkey Show (also six years Off-Broadway, tours to London, Edinburgh, Madrid, Evian, France). Other theater includes HAIR (Gielgud Theater, London, Al Hirschfield Theater, Tony Award, Best Revival for of a Musical, Tony Award Nomination, Best Direction of a Musical), Lost Highway (Young Vic/English National Opera), Kiss Me Kate (Glimmerglass Opera), Another Country (Columbia Stages), Turandot: Rumble for the Ring (Bay Street Theater), Swimming with Watermelons (Vineyard Theater and Music-Theatre Group), Eli's Comin', (Obie Award), Brutal Imagination (Vineyard Theater), The Golden Mickeys (Disney Creative Entertainment), The Karaoke Show (Jordan Roth Productions), Running Man (Pulitzer Prize Finalist, (Music-Theatre Group). Opera: The Magic Flute (Canadian Opera Company), Il mondo della luna (Hayden Planetarium at the Museum of Natural History, Gotham Chamber Opera), Don Giovanni, Le nozze di Figaro, Turn Of The Screw, Cosi fan tutte, Il ritorno d'Ulisse in patria, L'incoronazione di Poppea, and Orfeo (Chicago Opera Theater). Upcoming at the A.R.T.: Death and the Powers: The Robots' Opera (premiered in Monaco last summer), and Porgy and Bess. Ms. Paulus was named one of the 50 Most Powerful Women in Boston by Boston Magazine this year.
Read more about Diane at The American Repertory Theater and dianepaulus.net
Robert Pinsky
Librettist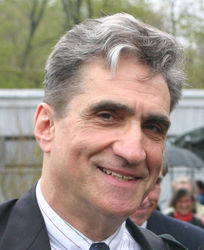 Robert Pinsky is widely considered to be one of America's greatest writers, and has received numerous international awards and consistently been on international best-seller lists. He has been Poet Laureate of the United States (1997-2000), is currently poetry editor of the online journal Slate, and is also a contributor to The News Hour with Jim Lehrer on PBS. Pinsky teaches in the graduate writing program at Boston University. He is the author of six books of poetry, several volumes of essays, and numerous edited anthologies (including the just-published Poems to Read: From the Favorite Poem Project). In addition, his book The Inferno of Dante, a new verse translation, was awarded the Los Angeles Times Book Award in poetry and the Howard Morton Landon Prize for translation. A Book-of-the-Month-Club Editor's Choice, it has been celebrated by Stephen Greenblatt as "the premier modern text for English-language readers to experience Dante's power." Louis Martz wrote of Pinsky "the most exhilarating new poet that I have read since A. R. Ammons entered upon the scene. In his peculiar and original combination of abstract utterance and vivid image Pinsky points the way toward the future of poetry." Hugh Kenner has described Pinsky's ambition as "nothing less than the recovery for language of a whole domain of mute and familiar experience."
Randy Weiner
Story
Randy Weiner is a writer/director whose projects span theater, film, and television. He has written over 20 shows for Project 400 Theater Group, including The Donkey Show. He has been commissioned by Music-Theatre Group in New York City and the Ambassador Theater Group in London to create new works for the theater. His collaborators include the Pulitzer Prize nominated duo, jazz composer Diedre Murray and poet Cornelius Eady (Fangs), and Diane Paulus (Swimming with Watermelons, Karaoke of Errors). Weiner also co-wrote Club 12, a hip-hop version of "Twelfth Night," featuring Grammy Award winning singers Lauryn Hill and Wyclef Jean, presented by the Shubert Organization. He has written music-based film and TV projects for MTV, FOX, HBO, Quincy Jones Entertainment, and Warner Brothers. In addition, Randy has worked for the last seven years in the Internet business. The company he founded, Fan2Fan.com, is one of the leading music marketing companies today. Weiner is a graduate of Harvard, where he currently a member of the Arts Advisory Committee. He is also co-founder and managing director of The Box theater club in New York.
Alex McDowell
Production Designer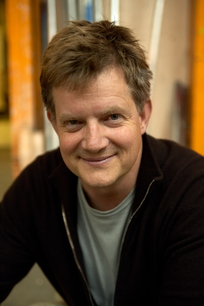 Alex McDowell, for 20 years a design leader in several pop culture fields (including record sleeve graphics and MTV videos), is currently most fully employed as a production designer in Feature Films. Born and trained in London, he moved to Los Angeles in 1986, having designed over a hundred music videos, and began a new career as production designer for many of the most cutting-edge young directors in commercials. In 1991, McDowell was called upon to production design the virtual reality cult film The Lawnmower Man, followed by The Crow; Fear and Loathing in Las Vegas with director Terry Gilliam, Fight Club with director David Fincher, Minority Report and The Terminal with director Steven Spielberg, and Charlie and the Chocolate Factory and The Corpse Bride with Tim Burton. For Minority Report, McDowell established the first fully integrated digital design department in the film industry, enabling the strands of 2D and 3D design, set construction, camera, prop manufacturing and post-production VFX to be efficiently linked and managed by the Design Team. McDowell is the founder of the revolutionary design and engineering think tank known as 'matter', and is co-founder of the 5D Conference of Immersive Design. Death and the Powers is his first opera project.
Tod Machover
Composer and Creative Director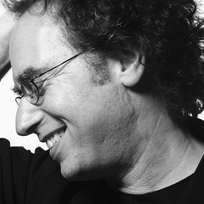 Tod Machover—called "America's Most Wired Composer" by the Los Angeles Times—is widely known for creating music that breaks traditional artistic and cultural boundaries, as well as for developing groundbreaking new technologies for music. He is Professor of Music and Media and Director of the Opera of the Future Group at the MIT Media Lab, and is also Visiting Professor of Composition at the Royal Academy of Music in London. Machover's music has been commissioned and performed by many of the world's most important performers and ensembles and has received numerous international prizes and awards, including the "Chevalier des Arts et Lettres" from the French Culture Ministry. Machover has designed new music technologies—such as Hyperinstruments—for some of the world's greatest virtuosi, from Yo-Yo Ma to Prince, but also for young people, families, seniors, and the disabled. The popular videogames Guitar Hero and Rock Band grew out of this Hyperinstruments work in Machover's Lab. His Hyperscore software—which allows anyone to compose original music using lines and colors—has allowed children around the world to have their music performed by major orchestras as part of Machover's Toy Symphony project. Machover is also noted for his visionary operas, including VALIS (based on Philip K. Dick's sci-fi classic), the Brain Opera (which invites the audience to collaborate live and online), and Skellig, which premiered to rave reviews in the UK in November 2008. He is currently working on Death and the Powers, a robotic opera with libretto by Robert Pinsky and directed by Diane Paulus, which premieres in Monaco in September 2010.
Whether it is creating genre-breaking compositions for the concert hall, "robotic" operas for worldwide stages, software that allows anyone to compose original music, or musical activities that can diagnose illness and restore health, Tod Machover's unique vision is shaping the future of music, while producing work after work that touch the hearts of audiences here and now.
Read more about Tod at todmachover.com
Karole Armitage
Choreographer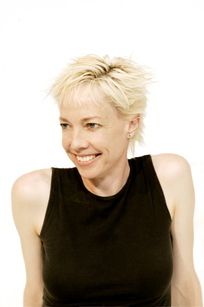 Karole Armitage began her professional career in 1973 as a member of the Ballet du Grand Théâtre de Genève, Switzerland, followed by the Merce Cunningham Dance Company from 1976-1981. Armitage created her first piece, Ne, in 1978. Throughout the 80s she led her own New York-based dance company and incorporated the Armitage Ballet in 1985. In 1990, Armitage was appointed Director of MaggioDanza in Florence, Italy. From 1999 to 2002 she was the resident choreographer of the Ballet de Lorraine in France, which toured her work throughout Europe. Armitage Gone! Dance was launched in 2005. She has created dances for numerous companies throughout Europe and America, directed operas from the baroque and contemporary repertoire for many of the prestigious houses of Europe, and choreographed for the camera for pop icons Madonna and Michael Jackson and the filmmakers Merchant and Ivory. Armitage's choreography was first seen on Broadway in the musical Passing Strange, which opened in February 2008. This was followed by Hair, which opened on Broadway in 2009 and led to a Tony nomination for choreography. Her work has been the subject of two documentaries made for television. Armitage is the recipient of many honors including a Guggenheim Fellowship for Choreography (1986); the Grand Prix Roscigno Danza, Italy (2005); and France's most prestigious award, Commandeur dans L'ordre des Arts et des Lettres (2009).
Read more about Karole at armitagegonedance.org
Production Partners
Futurum Association
Generous support for Death and the Powers had been provided by the Monaco-based Futurum Association.
Kawther Al-Abood
Lars Ericsson
Luigi Girola
Paul-Marie Jacques
American Repertory Theater
Chicago Opera Theatre
Acknowledgments
Development

Diane Wondisford (Music-Theater Group)

Consultants

Laird Nolan (Studio 125)

Audio Support

Harman International (Studer)
Duran Audio
Parsons Audio (Les Arnold)
Scorpio Sound
Trantec
NXT
Bowers & Wilkins (Danny Haikin)
Yamaha Corporation and Yamaha Music & Wellness Institute

Computing Support

OLPC (One Laptop per Child)

Rehearsal Venue

Cutler Majestic Theatre
Gil Rose
Conductor
Gil Rose is recognized as an important conductor helping to shape the future of classical music. Critics all over the world have praised his dynamic performances and many recordings. In 1996 he founded the Boston Modern Orchestra Project (BMOP), the foremost professional orchestra dedicated exclusively to performing and recording music of the 20th and 21st centuries. Under his leadership, BMOPÂs unique programming and high performance standards have attracted critical acclaim and earned the orchestra eleven ASCAP awards for adventurous programming as well as the John S. Edwards Award for Strongest Commitment to New American Music. In 2007 Mr. Rose was awarded Columbia UniversityÂs prestigious Ditson Award as well as an ASCAP Concert Music award for his exemplary commitment to new American music. Mr. Rose also serves as Artistic Director of Opera Boston, a dynamic opera company in residence at the historic Cutler Majestic Theatre. During his tenure, Opera Boston has experienced exponential growth and is now acknowledged as one of the most important and innovative companies in America. He has curated the Fromm concerts at Harvard University and served as the Artistic Director of the Ditson Festival of Contemporary Music at BostonÂs Institute of Contemporary Art. With more than 40 recordings in his discography, Mr. Rose is the creator and Executive Producer of BMOP/sound, the internationally acclaimed and two-time Grammy Award-nominated record label.
As a guest conductor, Mr. Rose made his Tanglewood debut in 2002 and in 2003 he debuted with the Netherlands Radio Symphony as part of the Holland Festival. He has led the American Composers Orchestra, the Warsaw Philharmonic, the National Symphony Orchestra of the Ukraine, the Cleveland Chamber Symphony, the Orchestra della Svizzera Italiana, the National Orchestra of Porto, as well as the Boston Symphony Chamber Players.
From 2003-2006, he served as Artistic Director of the contemporary opera festival Opera Unlimited, during which time he led the world premiere of Elena RuehrÂs Toussaint Before the Spirits, the New England premiere of Thomas AdÃÂs Powder Her Face, as well as the revival of John HarbisonÂs Full Moon in March with Âskilled and committed direction according to The Boston Globe. In 2006 Opera Unlimited presented the North American premiere of Peter EÃvÃÂs Angels in America to critical acclaim.
Recognized for his interpretation of standard operatic repertoire, Mr. Rose has been called Âa Mozart conductor of energy and refinement by The Boston Phoenix. His production of VerdiÂs Luisa Miller was praised as Âthe best Verdi production presented in Boston in the last 15 years by The Boston Globe, and his recording of Samuel BarberÂs Vanessa for Naxos has been considered an important achievement by the international press. Mr. Rose has led new productions of RossiniÂs Tancredi with Eva Podles and OffenbachÂs La Grande-Duchesse de GÃolstein starring Stephanie Blyth. Of the Boston premiere of Osvaldo GolijovÂs opera Ainadamar with Dawn Upshaw, Opera News raves, ÂGil Rose and his musicians brought their usual excellence to the evening, creating fire and a stunning evocation. In the 2010-2011 season, Mr. Rose will be leading the New England premieres of HindemithÂs Cardillac and DonizettiÂs Maria Padilla in a performance starring Barbara Quintiliani, as well as BeethovenÂs Fidelio.
Gil RoseÂs extensive discography includes world premiere recordings of music by Louis Andriessen, Dominick Argento, Arthur Berger, Derek Bermel, Lisa Bielawa, William Bolcom, Eric Chasalow, Shih-Hui Chen, Robert Erickson, Lukas Foss, Charles Fussell, Michael Gandolfi, John Harbison, Lee Hyla, David Lang, Tod Machover, Steven Mackey, William Thomas McKinley, Stephen Paulus, David Rakowski, Bernard Rands, George Rochberg, Elena Ruehr, Eric Sawyer, Gunther Schuller, Elliott Schwartz, Ken Ueno, Reza Vali, and Evan Ziporyn on such labels as Albany, Arsis, Cantaloupe, Chandos, ECM, Innova, Naxos, New World, and BMOP/sound, the Grammy Award-nominated label for which he serves as Executive Producer. His recordings have appeared on the year-end ÂBest of lists of The New York Times, Time Out New York, The Boston Globe, Chicago Tribune, American Record Guide, NPR, and Downbeat Magazine.